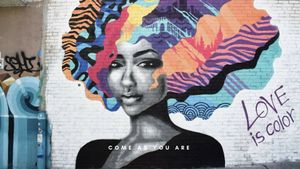 We're making an impact  beyond the four walls into the hearts and lives of those in our communities. 
From concert events through our NCMC Concert Series to our annual Walkathon and Harvest Night Festival, we are passionate about reaching out to those living in our community by spreading a message of salvation, hope, love, and the importance of family and fellowship.  
Our commitment to education and financial support for scholarships has proven to be successful as many of our young members have gone on to achieve their goals and gain a degree in their chosen area of expertise.  
NCMC is fertile ground for family and acceptance within this diverse community.  When we say "Come As You Are", we mean it!  We believe that the Word of God is life changing without prejudice and the Love of God is eternal.  
For more information about events and outreach,  CONTACT US!  Let us know how we can help.  We care about you!